Village has always been proud of our legacy of being a family-operated business running on family values. We care about how our Associates feel about their work, not only because they're the heart of our business, but because they're members of our Village family. We've used your feedback from previous Associate Engagement Measurement (AEM) surveys to listen to what you have to say and act on it; for example, you requested better communication about the things that are happening at our company, and it's one of the reasons we created the Associate text line.
We're always looking to improve how we listen to you as well! This year marks the first time the AEM surveys will be taken twice a year rather than annually. It will allow us to better understand changes in how you feel and act more quickly. The first of these surveys begins today on Tuesday, September 15th, and will last until Sunday, October 4th. Every Village Associate, regardless of your position, department, or location, is encouraged to take the survey. However, it should be noted that this first September survey will not include the Microfulfillment Center, Perishable Distribution Center, or our Fairway teams. Since they are brand new additions to the Village family, we want them to be settled before we ask them to provide feedback. Instead, these teams will join our survey process in the next biannual survey in March.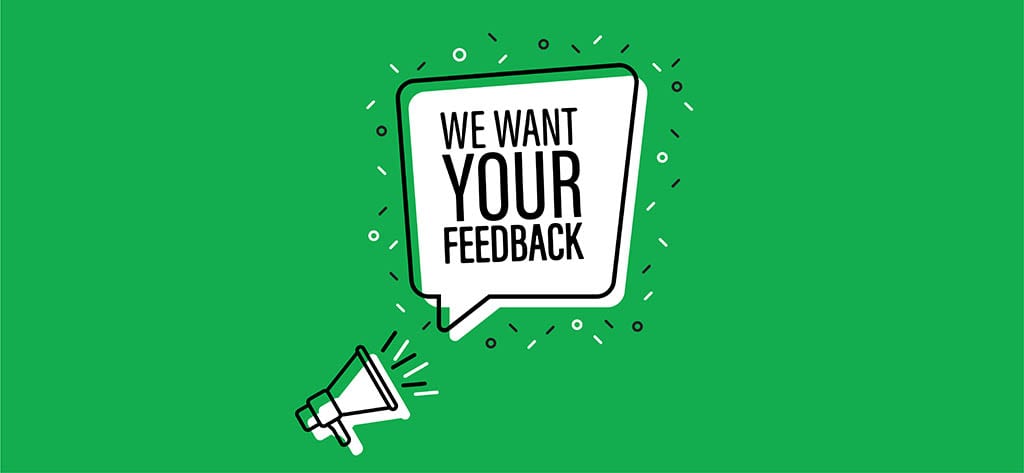 How do I take the survey?
It's quick and easy! There are three ways to participate:
FOR STORE ASSOCIATES:
Your store has dedicated computer stations to take the survey (safe and socially distanced, of course)
You can use TC-70 handhelds to access the survey through the Soti-Surf app
You can use your store's iPads to take the survey also
Please be courteous — don't forget to wipe down the computer, TC-70, or iPad to keep it clean for the next person who uses it.
FOR CORPORATE/FIELD ASSOCIATES:
Visit link.wakefern.com while connected to the VPN to take the survey
Pictured below is the link you'll see in LINK that will take you to the survey: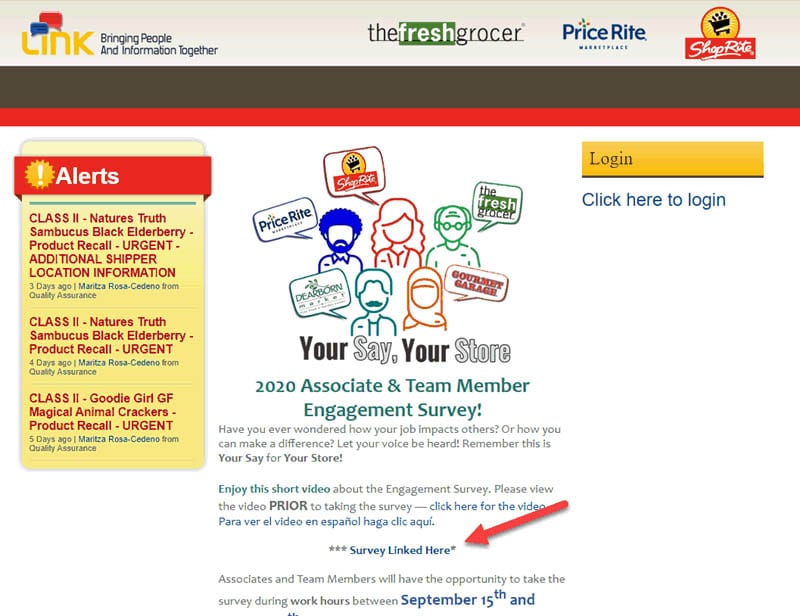 If you have any questions, ask your Store Management team or Engagement Captain for assistance. They're prepared to help you with anything you need for the survey!
Remember: your surveys are completely confidential and administered by Glint, a third-party vendor, who makes your confidentiality a priority. Your answers are reported as part of a group and you will never be individually identified.
It's your chance to speak up and be heard!
We need your open and honest opinions so we know how to improve your work experience and celebrate the things we do well. We continuously strive to be better every day and we want you to love the place where you work, so there's no reason not to take this survey.
Thank you for everything you do at Village, and we look forward to seeing responses from the Village Team!