Village Super Market in Your Community
Village Bagging for Charity
The bagging for charity program at Village Super Market, gives local non-profit, non-religious affiliates, organizations and schools the opportunity to raise money.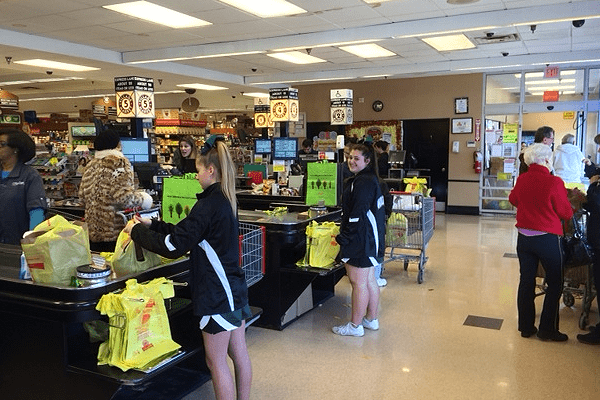 Representatives from your organization can bag groceries for Village Super Market  guests while collecting tips for their service.
Please make your request at least one month in advance. Only two weekend slots per store are available per month; slots are given out on a first come first serve basis.
Make sure you have at least five and no more than 10 representatives present at a time. All representatives must be 14 years of age or older.
All representatives must be in matching and labeled shirts that identify the organization.
Arrive 20 minutes prior to your scheduled start time so our front end manager can give your team a bagging orientation.
Please bring a positive attitude with you that day! Remember, you will be the last people our customers see on their shopping trip. A smile and "thank you and have a nice day" go a long way.
To schedule your event, please select your store and click on the "Make a Request" button.
STAY CONNECTED
VIEW OUR LATEST NEWSLETTER