Pride Month commemorates the ongoing pursuit of equal justice for the lesbian, gay, bisexual, transgender, and queer (LGBTQ+) community and celebrates the accomplishments of LGBTQ+ individuals. It promotes the self-affirmation, dignity, and increased visibility of LGBTQ+ people as a social group. June 1st marks the beginning of Pride Month, with June 28th specifically marked for Pride Day. This day marks the date in history of the first Pride march held in New York City in 1970.
Village Super Market is committed to providing a safe, inclusive workplace where all Associates and customers feel welcome to visit our stores. It is up to us as individuals to practice empathy and take the steps to move toward a more just society, and all five of our core values fall squarely into our responsibilities here: Act With Integrity, Respect For All, Care Deeply, Challenge Yourself, and Welcome To The Family.
We're continuing the conversation to celebrate our differences, to better understand each other and keep ourselves open to learning about experiences outside of our own. Although understanding others is the first step in respecting those we work with every day, we don't have to understand before we accept or love anyone. We must listen to all points of view to foster an environment where everyone feels comfortable enough to be themselves.
---
Click here to hear Garry Stevens, former VP of Merchandising & Marketing, share his story about why pride month is meaningful to him and what it means to be an ally.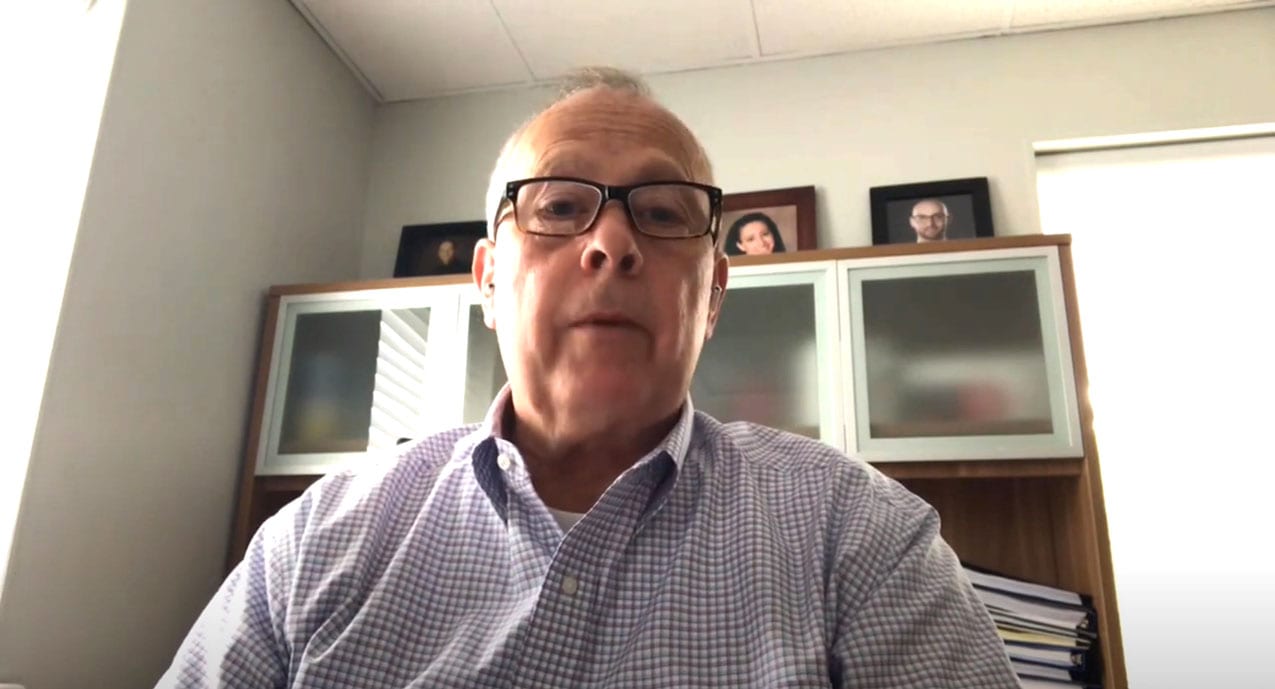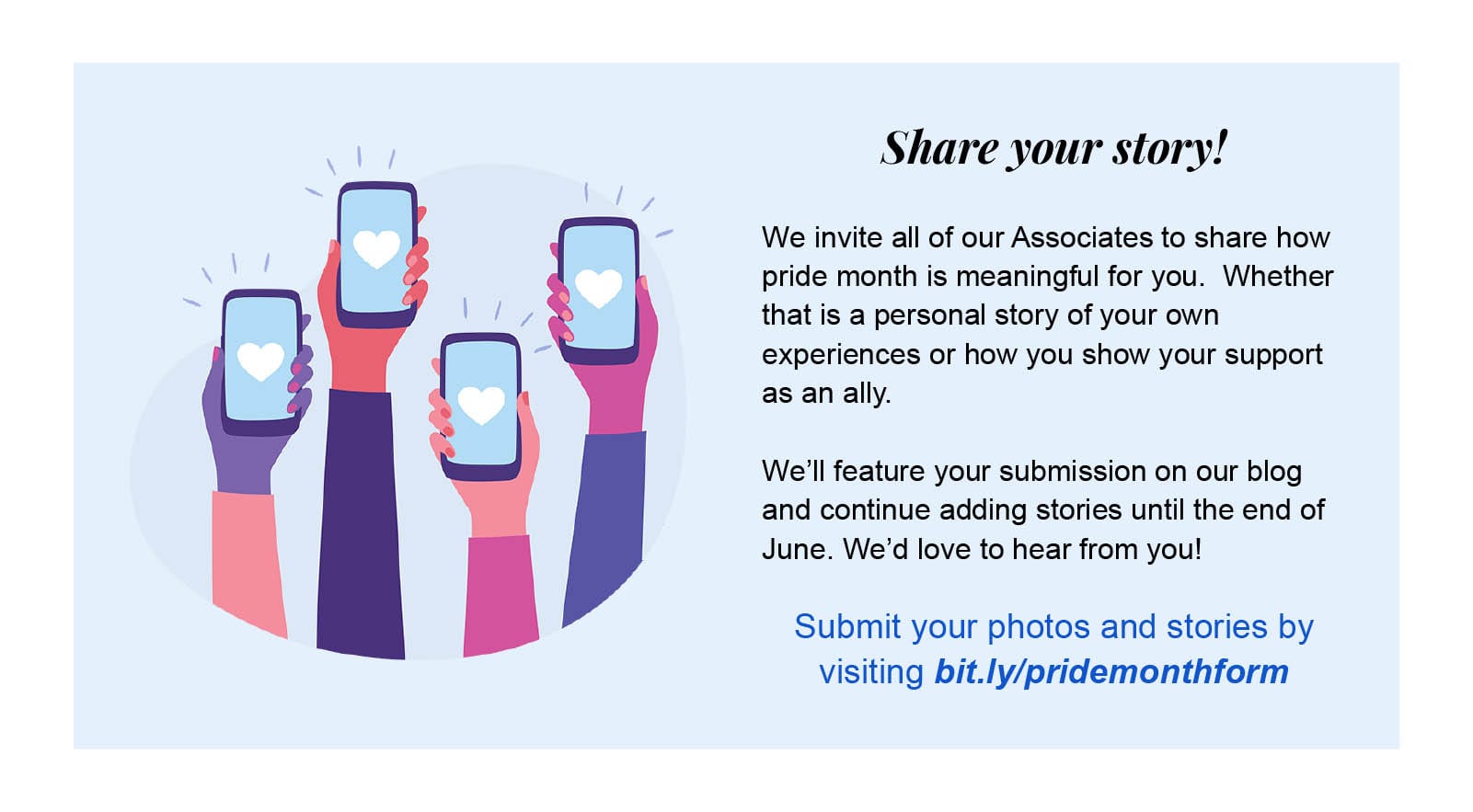 This Pride Month, we're also providing opportunities for you to learn more about the LGBTQ+ community and the purpose of these celebrations. Visit the links below if you want to read more. You can use hashtags like #PrideMonth, #PrideDay, and #LGBTQ to join the conversation on social media!
Pride Day: What were the Stonewall Riots and why are they important?
On June 28, 1969, New York City Police raided the Stonewall Inn, a popular gathering place for the LGBTQ+ community. They arrested employees and patrons of the bar while pedestrians watched; riots ensued in response, lasting about five days.
Gay rights activists proposed the idea of a march in response to the Stonewall events. The first march took place in New York on the anniversary of the Stonewall riots on June 28th, 1970, to celebrate "pride." It inspired other pride marches across the country in solidarity and gay pride celebrations expanded globally.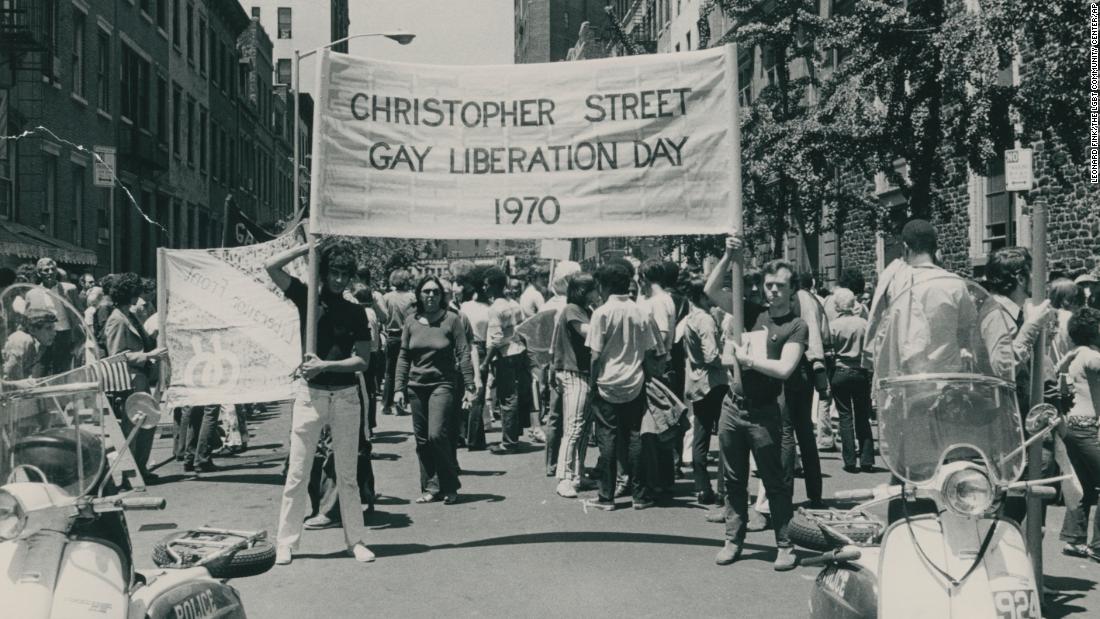 Now, LGBTQ+ Pride is a month-long celebration with marches occurring throughout, and has been celebrated for over 50 years! First officially recognized by President Bill Clinton as "Gay & Lesbian Pride Month" in 1999, Presidents Barack Obama and Donald Trump continued to recognize this commemoration but as "LGBTQ+ Pride Month".
It's also important to know the history of the struggles faced by the LGBTQ+ community. People around the world face violence and inequality — and sometimes torture, even execution — because of who they love, how they look, or who they are. This month we are bringing attention to the fact that sexual orientation and gender identity are integral aspects of ourselves, our Associates, and our communities. 
The first step we can all take is to understand what's going on in the LGBTQ+ rights movement. It might be difficult to understand some of the terms used to describe LGBTQ+ individuals. Let's take a look at some of them now:
What is gender identity? One's innermost concept of self as male, female, a blend of both or neither – how individuals perceive themselves and what they call themselves. One's gender identity can be the same or different from their sex assigned at birth.
Cisgender (sometimes abbreviated cis) is used to describe a person whose gender identity matches their sex assigned at birth. For example, someone who identifies as a woman and was identified as female at birth is a cisgender woman. 
What does it mean to be transgender? Transgender is an umbrella term for people whose gender identity and/or expression is different from cultural expectations based on the sex they were assigned at birth. Being transgender does not imply any specific sexual orientation. Therefore, transgender people may identify as straight, gay, lesbian, bisexual, etc.
What is a gender transition? The process by which some people strive to more closely align their internal knowledge of gender with its outward appearance. Some people socially transition, whereby they might begin dressing, using names and pronouns and/or be socially recognized as another gender. Others undergo physical transitions in which they modify their bodies through medical interventions.
Non-binary is used to describe people who feel their gender cannot be defined within the margins of gender binary. Instead, they understand their gender in a way that goes beyond simply identifying as either a man or woman. Some non-binary people may feel comfortable within Trans communities and find this is a safe space to be with others who don't identify as cis, but this isn't always the case.
How else might non-binary people identify? Because non-binary includes anyone that doesn't fit the traditional narrative of male or female, non-binary communities are incredibly diverse. Non-binary people may identify as both male and female or neither male nor female. They may feel their gender is fluid, can change and fluctuate or perhaps they permanently don't identify with one particular gender. The range of language and labels used within non-binary communities' means that non-binary has become an inclusive umbrella term. 
How is the LGBTQ+ community struggling today?
There's still work to be done when it comes to raising awareness and advocating for LGBTQ+ issues. Housing and employment discrimination still persists, and there are hurdles to overcome in public and at the workplace.
One in four LGBTQ+ employees report experiencing employment discrimination in the last five years

The Transgender unemployment rate is three times higher than the national average

Over one quarter (27%) of transgender people who held or applied for a job in the last year reported being fired, not hired, or denied a promotion due to their gender identity

Nearly 75% of transgender employees take steps to avoid mistreatment in the workplace

Nearly 1 in 10 LGBTQ+ employees report that discrimination negatively affected their work environment
There are no federal protections barring employment discrimination on the basis of sexual orientation or gender identity, either. State laws vary, and while the states where we operate are more progressive than most…
In 28 states, you can get fired just for being lesbian, bisexual, or gay

In 30 states, you can be fired for being transgender
Transgendered people specifically are facing many barriers to acceptance. 2021 was a record-breaking year for anti-transgender legislation with 33 states introducing bills that aim to curb the rights of transgender people across the country — and many are succeeding. According to the Human Rights Campaign, one of the nation's largest LGBTQ+ advocacy groups, at least 117 bills targeting transgender rights are part of the current legislative session, including bathroom bans, youth sport bans, and restrictions on medical care for transgendered individuals.
There are social pressures as well — for many LGBTQ+ Americans, especially for youth, coming out can be a very difficult process, even for those who know they are loved by friends and family. It's a process of self-understanding, accepting, and valuing your sexual orientation/identity. For some, there may be a sense of being different, and it involves facing societal responses and attitudes toward LGBTQ+ people.
But research shows us that coming out about sexual orientation and gender identity makes a huge difference to LGBTQ+ people's ability to lead happy, open and fulfilling lives. It's important that we all do our part in making Village a place where everyone can feel safe to be themselves.
Here are some links if you're looking to learn more about coming out:
Spotlight on LGBTQ+ Pioneers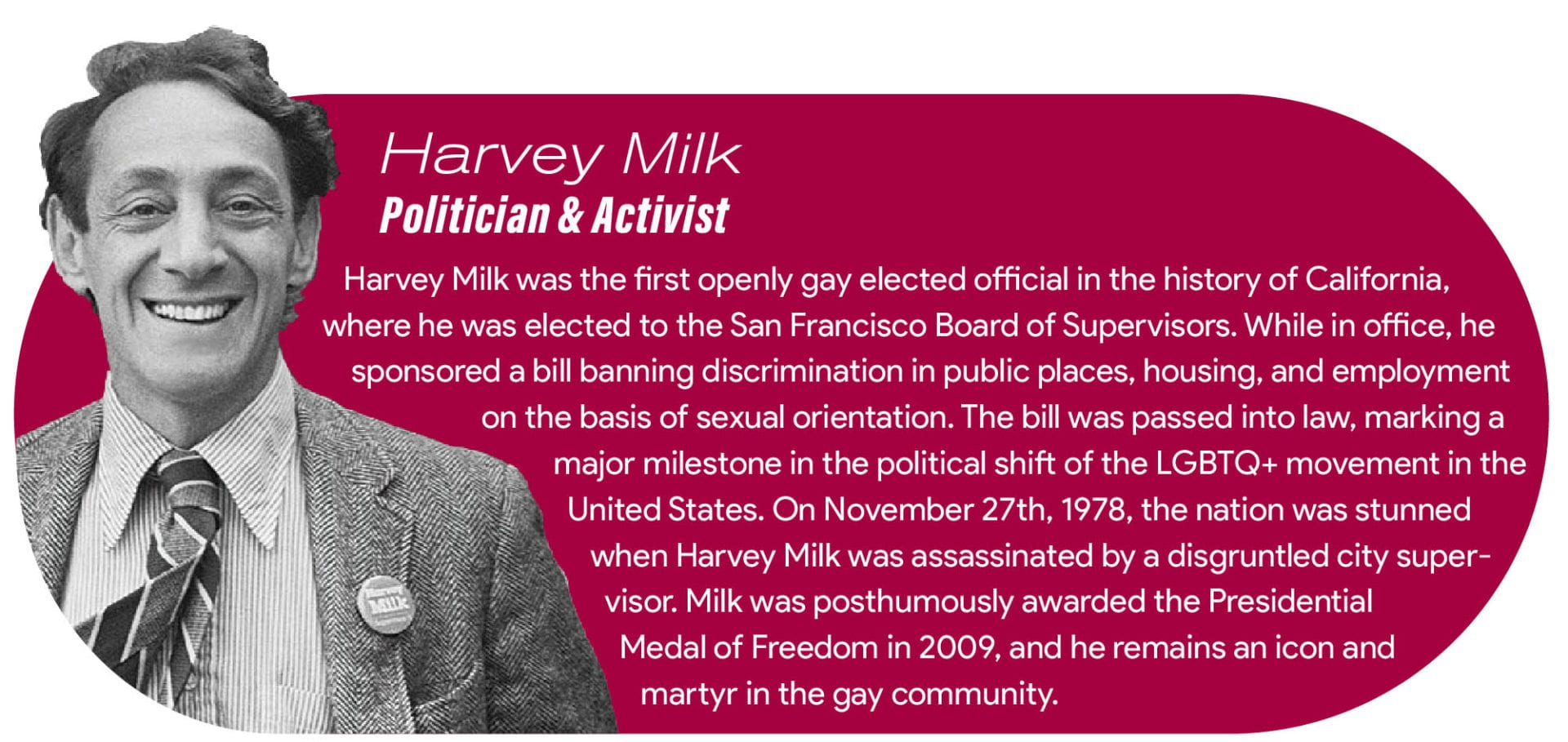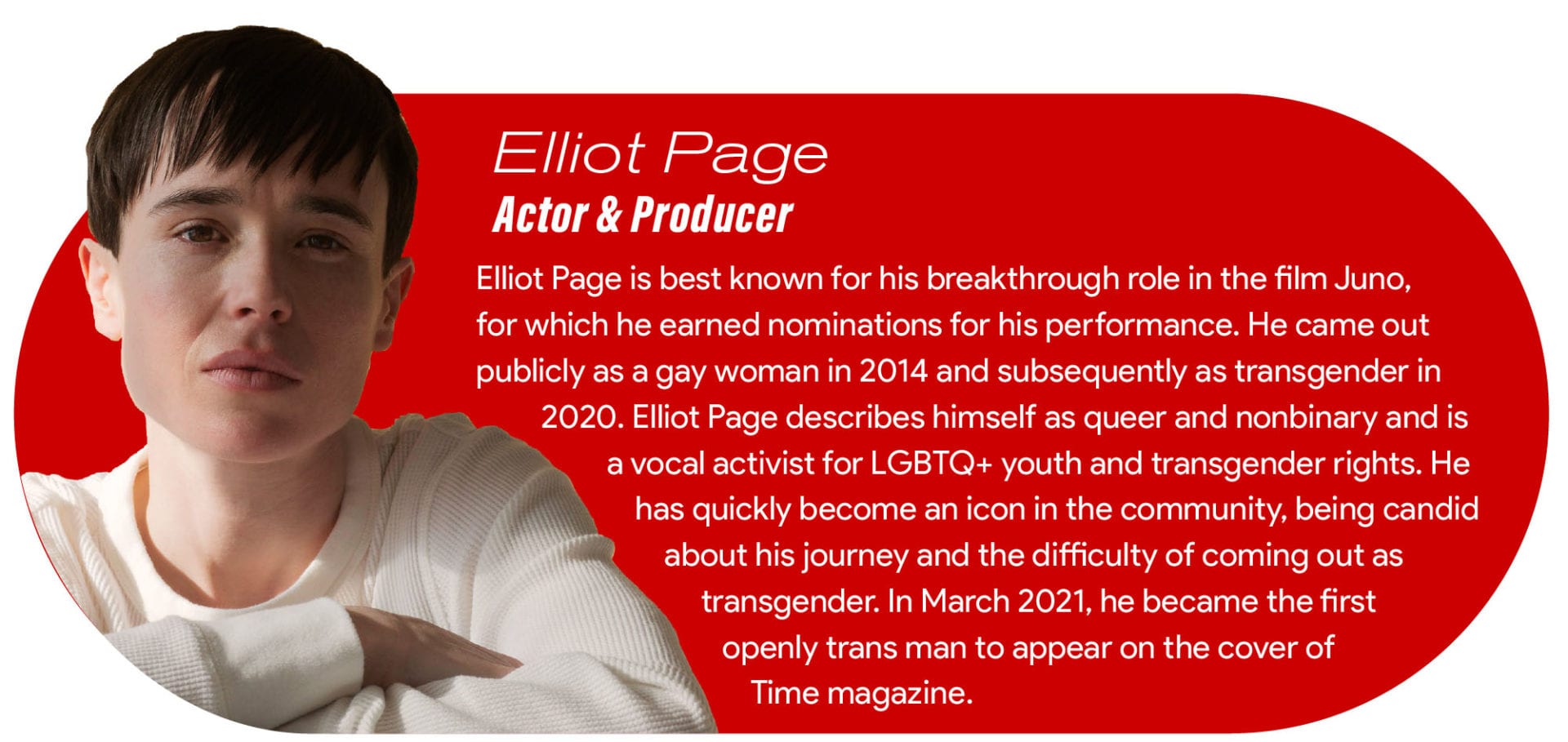 More Resources
There are many places where you can learn more about Pride Month and ongoing events: 
Local Pride Event Information
Please join us in celebrating Pride Month as we strive to better understand each other! Your fellow team members at Village make up a diverse workforce that represents a larger America; understanding experiences outside our own is the first step in respecting those we work with every day. We're here to listen, too — if you'd like someone to talk to, don't hesitate to contact your HR Partner.
Thank you, and Happy Pride Month!