Ever wonder if you can do anything except slather butter on Irish Soda Bread? Wonder no more! Check out these three tasty takes on how to make the most out of this classic St. Patrick's Day staple.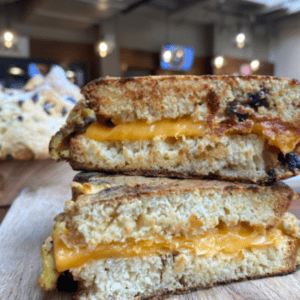 Irish Grilled Cheese
Serving 1 Sandwich
Ingredients:
2 slices of Irish Soda bread (1/2 inch thick)
3 thin slices of cheddar cheese
4Tbl Kerrygold salted butter
3 large eggs (beaten)
Get cooking:
On medium heat, melt all the butter
Construct the sandwich (bread, cheese, bread)
Place the sandwich in the pan with the butter and flip over so that butter gets on both sides.
Cook both sides on medium-low heat until cheese starts to melt (1 min each side)
With a spoon gently pour 1/2 the beaten eggs onto the exposed side of the sandwich top.
Flip and repeat egg procedure
Cook until eggs are firm and cheese melted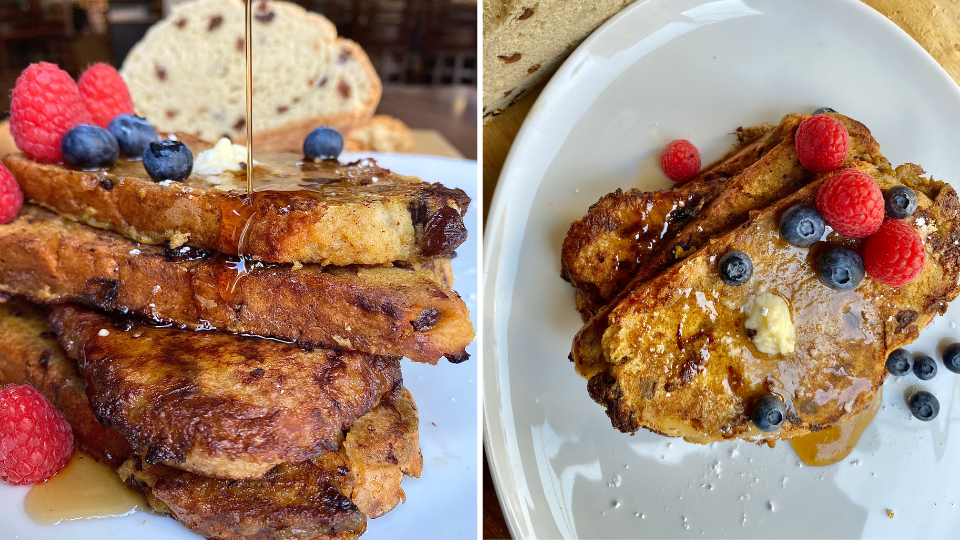 Irish French Toast
Servings: 2
Ingredients:
1/2 tsp nutmeg powder
1tsp cinnamon powder
1tbl vanilla extract3 Large eggs (beaten)
1/2 cup maple syrup (4oz)
1 Tbl Kerrygold salted butter (divide into 4 pieces)
4 slices of Irish Soda Bread (1/2" wide or finger width)
Get cooking:
Liquid mix:
In a medium-size bowl, combine nutmeg, cinnamon, vanilla extract, eggs, and maple syrup. Whisk until smooth, no lumps visible.
Yields: 1 cup liquid mix
Frying the toast:
In a nonstick pan melt 1 piece of butter on high heat while simultaneously soaking 1 piece of Irish soda bread in the liquid mix, on both sides. Make sure that the egg mix is whisked before soaking so that the spices don't settle at the bottom of the bowl. Be gentle with the bread as it tends to be brittle.
Place the soaked Irish soda bread slice into the hot pan and cook until golden brown. Approximately 1min on each side at medium/ high heat. Use a spatula to flip without breaking the toast. Repeat this process for the remaining 3 slices.
Serve with warm maple syrup and Kerrygold butter.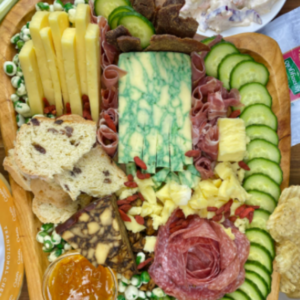 Irish Charcuterie Board
Add sliced Irish Soda bread to your green themed Charcuterie board featuring Irish cheeses.