Tax season has begun! We've started to mail out W-2 Forms; the guide below will show you how you can expect to receive them. There are three possible scenarios — find the one that applies to you to learn how you can receive your W-2 form.
SCENARIO 1: If you are an active Associate that signed up to receive your W-2 electronically before mid-October 2020: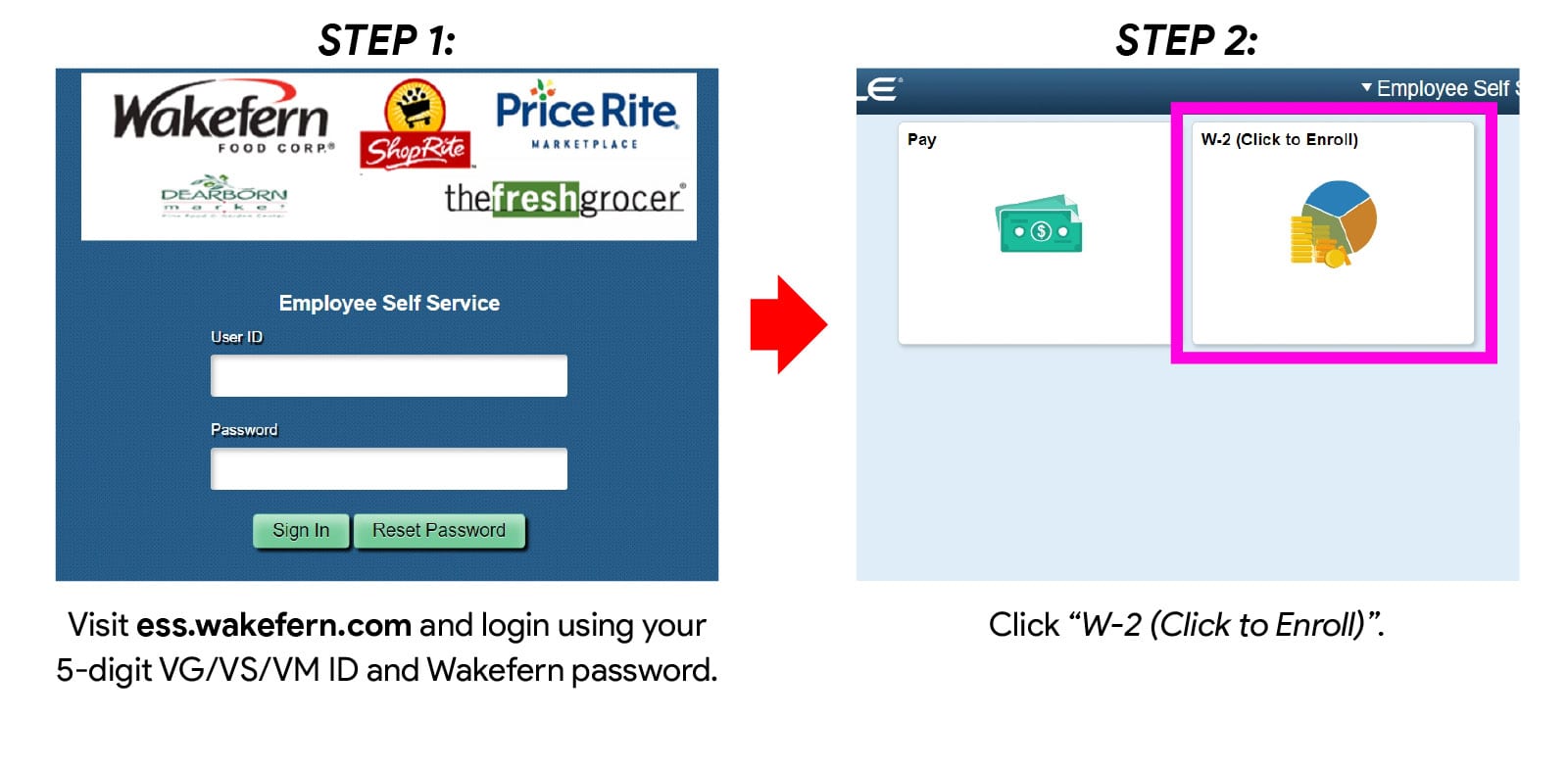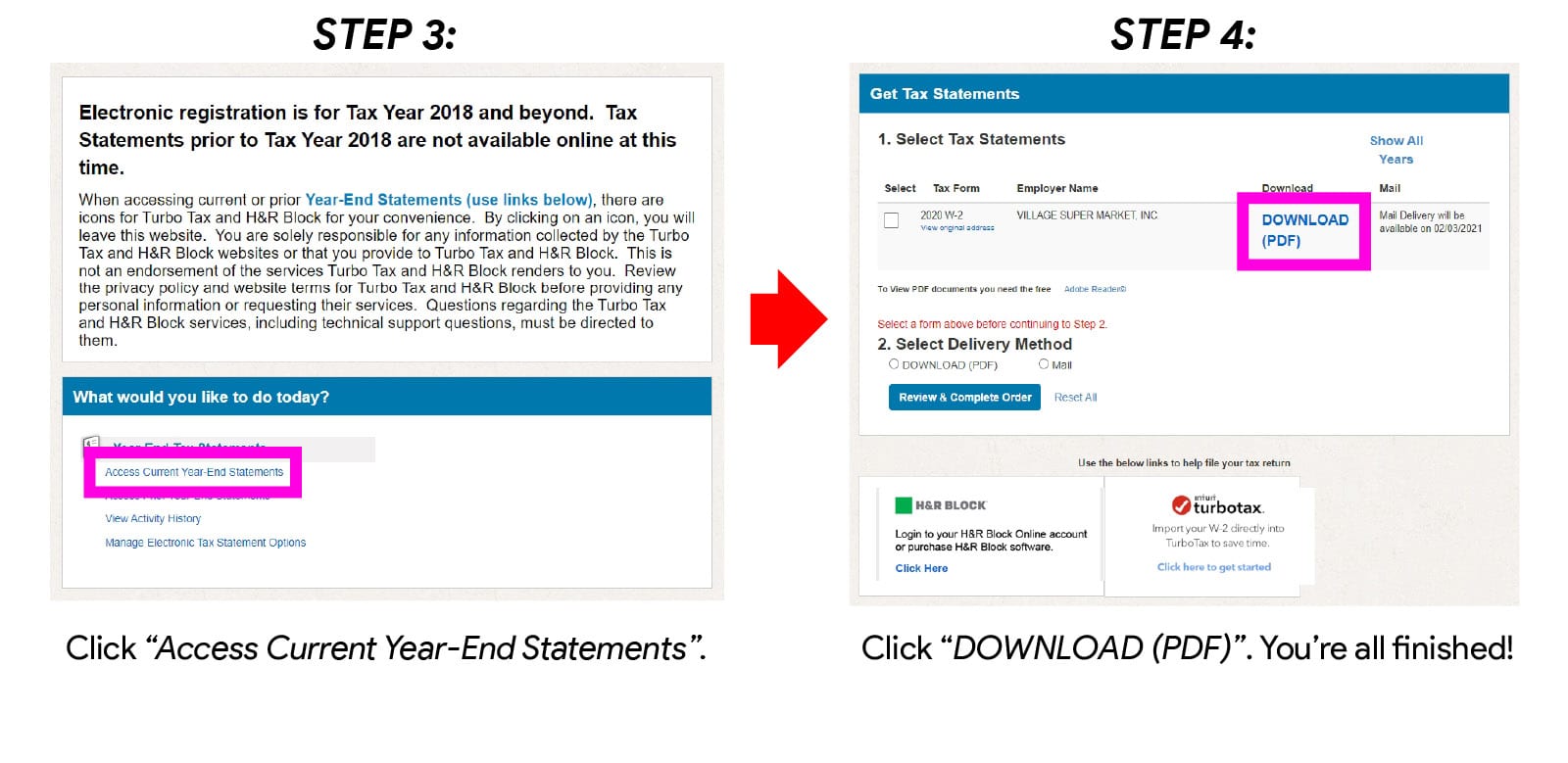 Forgot your password? Visit bit.ly/passwordblog for simple instructions on how to recover it.
SCENARIO 2: If you are an active Associate who did not sign up to receive your W-2 electronically, or signed up after mid-October 2020:
Your W-2 Form will be mailed to your home address. Here are some key things to know:
In November 2020, we requested addresses changes — the W-2 Forms will be sent to this address. If your address has changed and you did not notify Village, ask your store's Bookkeeper for a change of address form.

If your W-2 is sent to an undeliverable address, we will send them to your store to be picked up from your Bookkeeper. Please understand this will take some time as the undeliverable mail is sent back to the Main Office, which is then sorted and shipped to stores.

If you sign up for electronic W-2's now, you will be able to access them for tax year 2021. You will not be able to view your 2020 W-2 electronically this year.
SCENARIO 3: If you are a terminated Associate who did not receive your W-2 in the mail:
Visit paperlessemployee.com/wakefern to create an account. Once you create your account and login, you'll see the same prompts as Steps 3 and 4 in Scenario 1.
If you tried these options and need further assistance, please contact Village.Payroll@wakefern.com.