More Village Innovation: Virtual Culinary Classes – All of the fun and flavor, none of the close contact!
In these unique times of isolation and social distancing, people are longing for opportunities to do something fun. Our Bin37 Culinary Studio at the ShopRite of Greater Morristown is usually full of people gathering together over their love of food and cooking, but with social distancing measures in place and classes postponed, it's been weeks since we've been able to offer our unique culinary insight with the community.
Yesterday we ended that isolation streak and hosted our first-ever virtual Bin37 culinary event through Zoom. Participants signed up for the class online and had the option to purchase a box that included everything required to make a truly classic Italian dish along with a perfectly paired bottle of wine.
Thanks go to Craig Lutzca, Chef Danny, Jason Mongiovi, Vicki Plamantouras, and the Bin37 culinary team, as well as Brandon Pantano, Rob Moorhead, and the marketing team for bringing this to life and showing our communities that we will find ways to get through this together!
Here are some highlights from last night's event:
Guests learned about this event through an email list and through social media. They were able to register directly through Zoom to reserve their spot.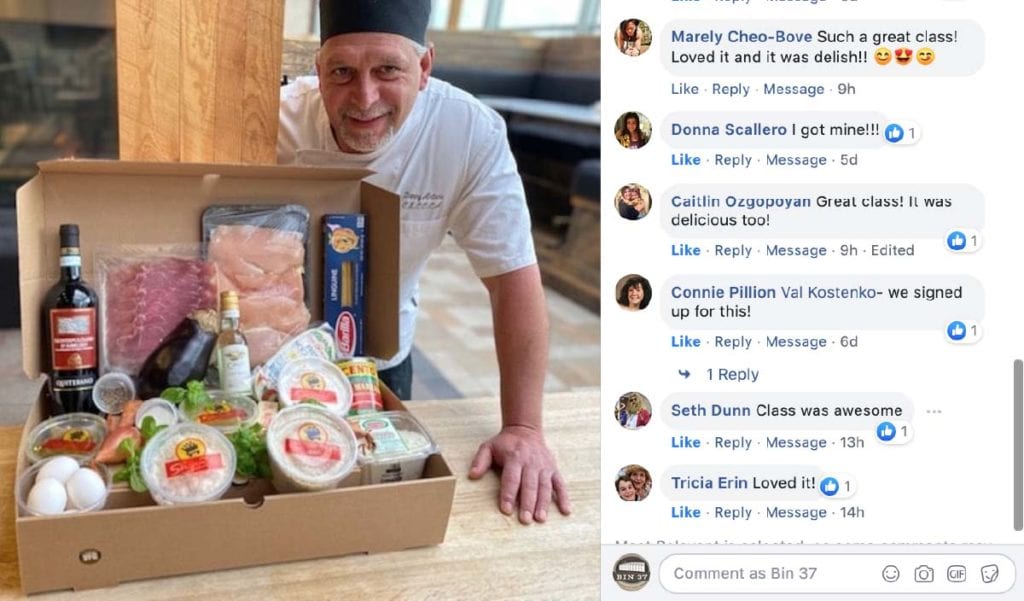 Chef Danny, Jason, and their Bin37 team put together 79 boxes for our class participants. Everything was pre-portioned and ready to cook!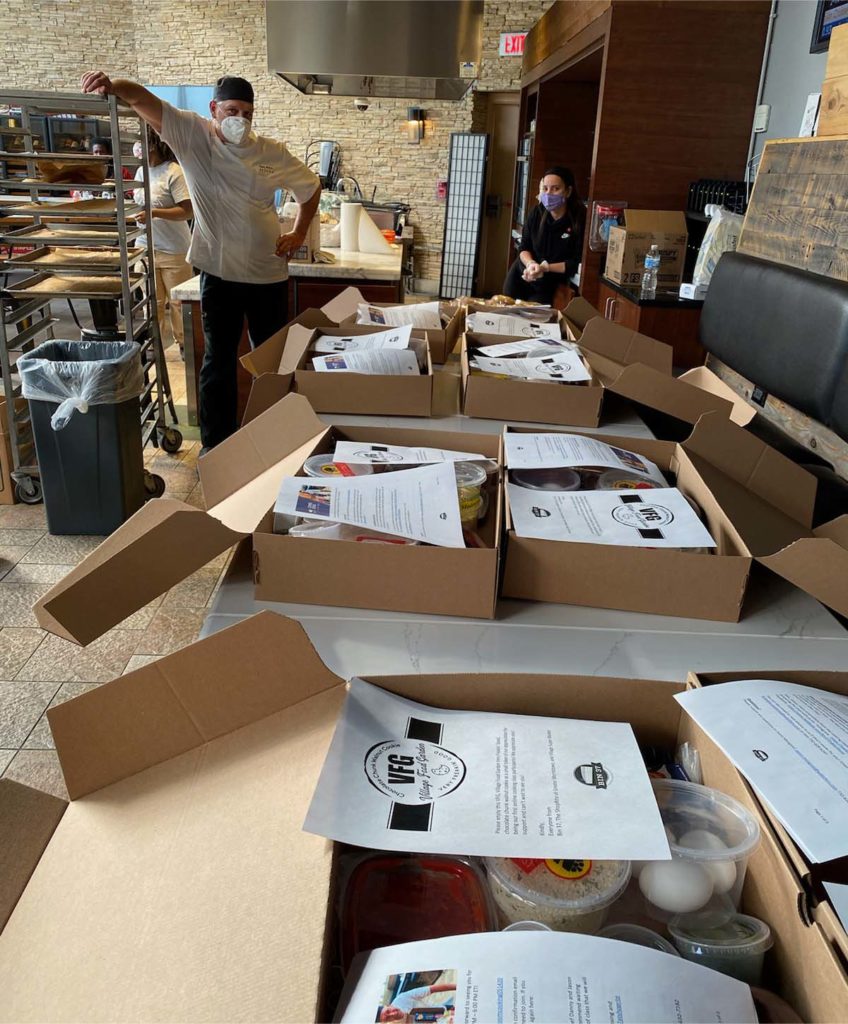 Pre-portioned Ingredients: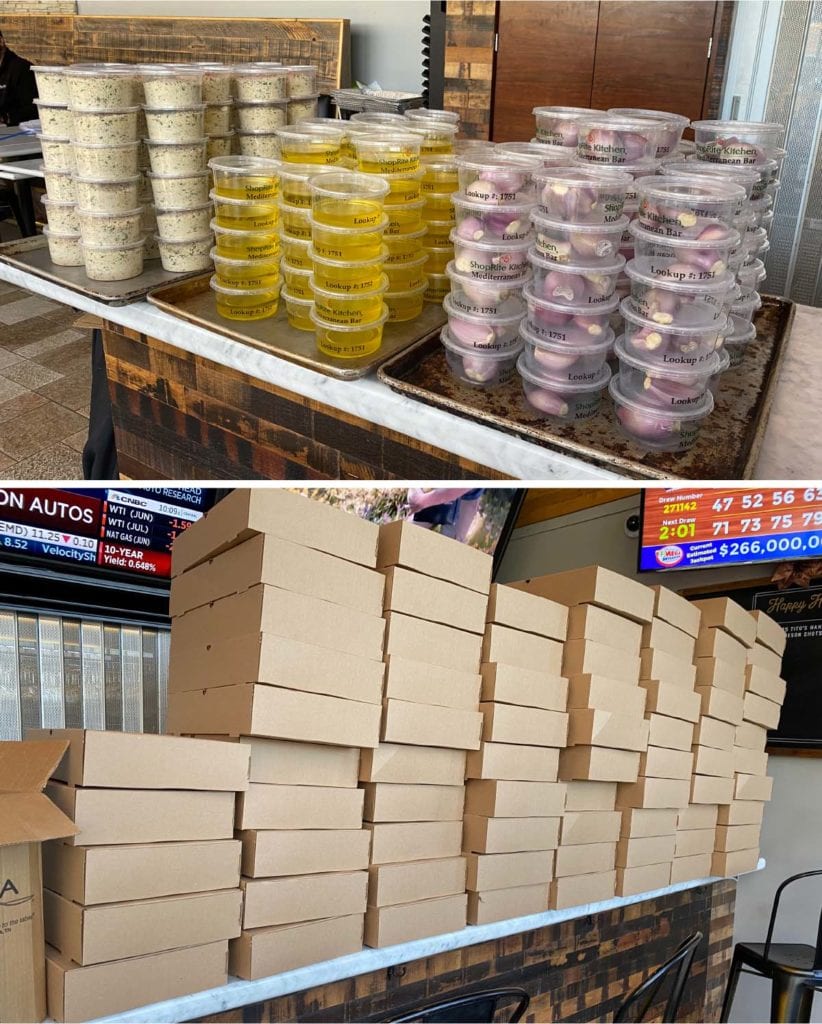 Customers were able to choose either contactless curbside pickup or delivery. For those who chose to pick up, they were greeted by our friendly staff who placed their box right in their truck!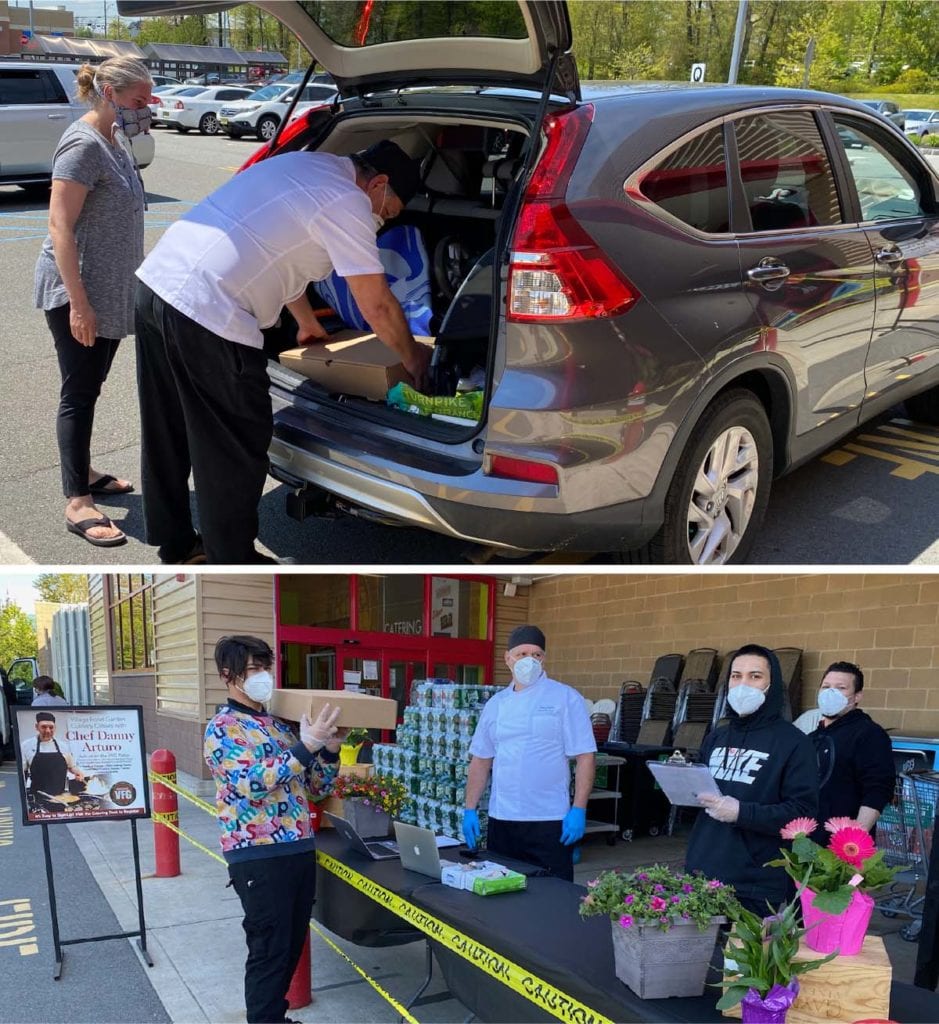 Our 100 class participants were treated to multi-camera angles and insider tips throughout the 90 minute class where Chef Danny prepared two Italian Classics, Chicken Sorrentino and Cacio e Pepe. Some people chose to cook alongside Chef Danny while others just observed with a glass a wine waiting to cook later. The class was 100% interactive, and Chef Danny answered questions throughout the entire event.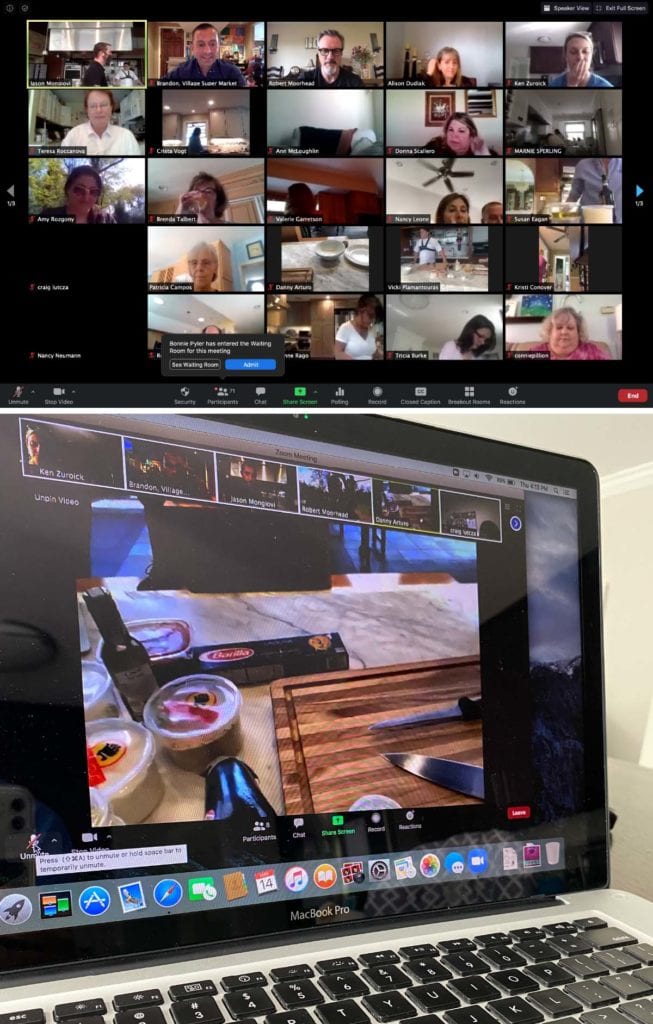 Behind the Scenes: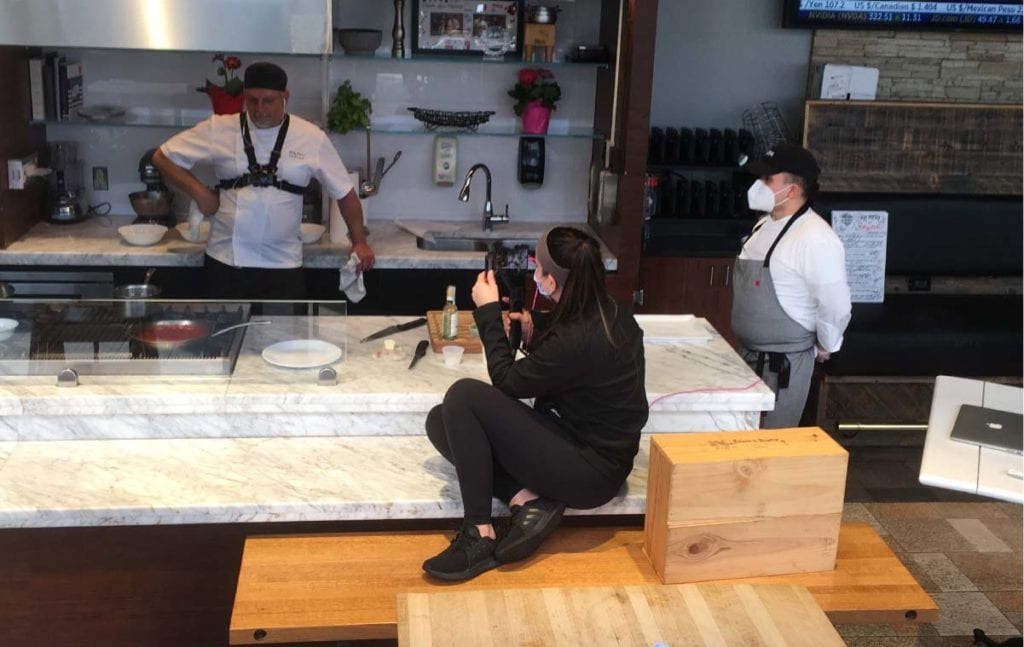 Our guests all had a great time! So many of them shared their behind-the-scenes photos and finished products with us. We were so happy were able to connect with our customers over food, no matter how far apart we actually were.
Cooking Along with Us: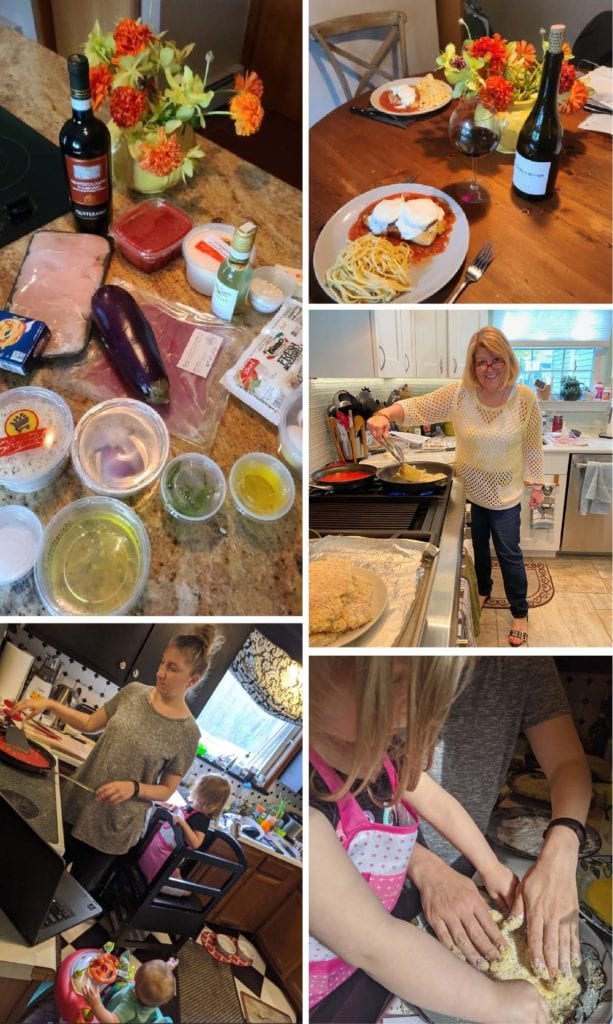 We look forward to hosting another cooking class soon! Check out the full class recording here: Dropbox Video