Lunar New Year falls on Tuesday, February 1st this year as we bid farewell to the Year of the Ox and say hello to the Year of the Tiger! 
What is Lunar New Year?
It's called the Lunar New Year because it marks the first new moon of the lunisolar calendars traditional to many east Asian countries, which are regulated by the cycles of the moon and sun. Although this holiday is commonly called Chinese New Year, we should bear in mind it's celebrated not just in Chinese communities all over the world but other Asian nations such as Vietnam and South Korea. The Lunar New Year typically falls between January 21st and February 20th annually, and in terms of the Chinese zodiac animal, 2022 is the Year of the Tiger. If your sign is the "Tiger", you may be known for your competitive nature, courage, and ambition, but also your generosity with a drive to help others. 
The Village Family is diverse and it's important that we celebrate our differences while recognizing the things we have in common. As leaders, we should always have an eye on our message of inclusion and promoting an environment where all of our team members feel valued. Let's keep an open mind as we continue these celebrations year-round!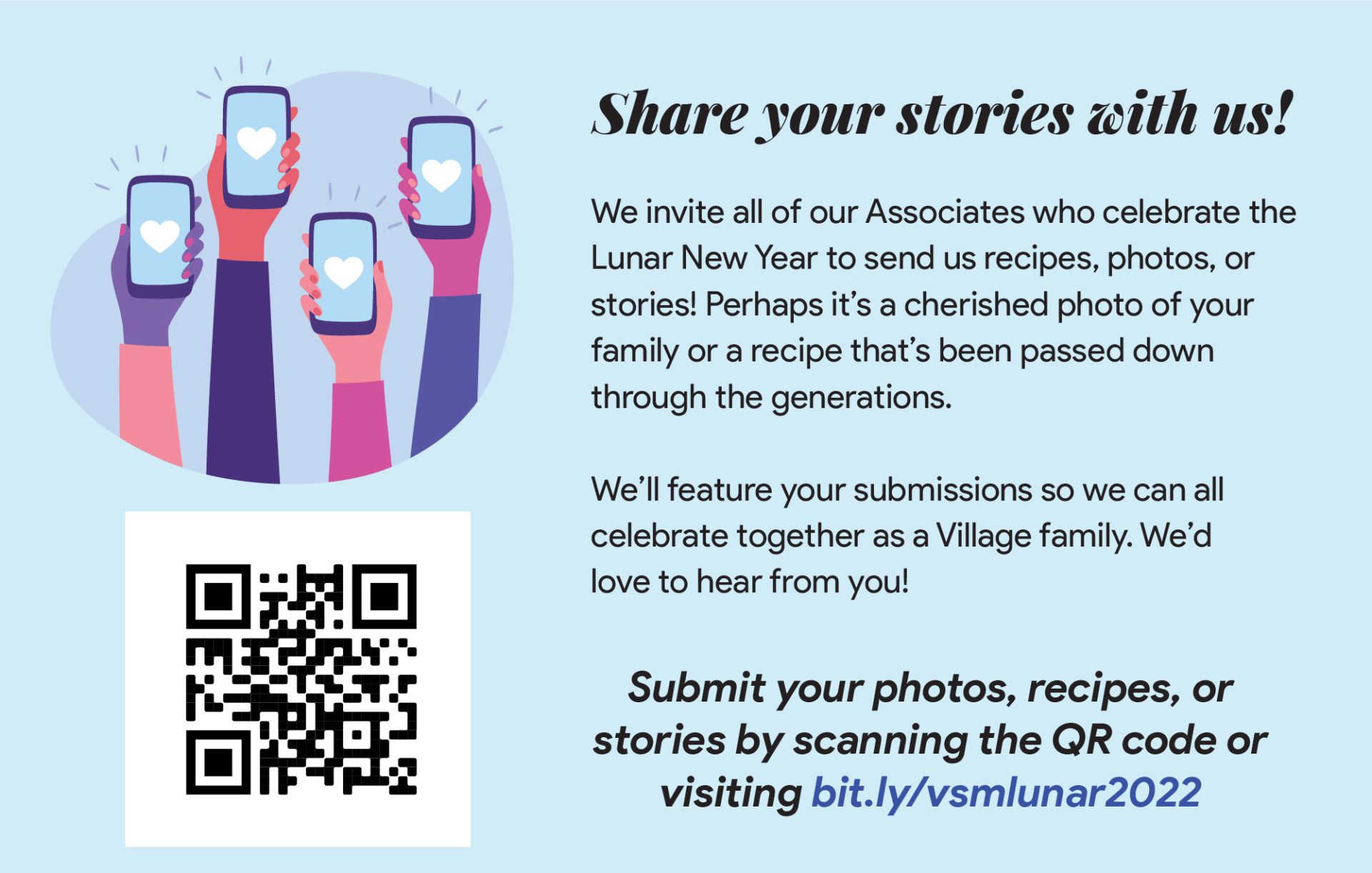 LOCAL EVENTS
Interested in learning more and participating in Lunar New Year celebrations near you? Here are some resources to check out: