Thursday, April 22nd is Bring Your Child To Work Day! While we'd love to host our littlest Village family members at our workplace, we've planned a home activity this year with everyone's safety in mind. We're excited for you to take this opportunity to spend some time with your children or grandchildren and have them learn a little more about what you get to do for our communities everyday! 
The one pager (shown below) is available in all Village breakrooms on Thursday, make sure to take one home! If you need a copy to print at home, click here.
Once it's filled out, parents/grandparents/guardians should return them by Sunday, April 25th and they will be displayed for our customers to see until Sunday, May 2nd.
What kid doesn't like snacks? After returning the sheet to us, we'll have a snack for you to take home to them for a delicious reward!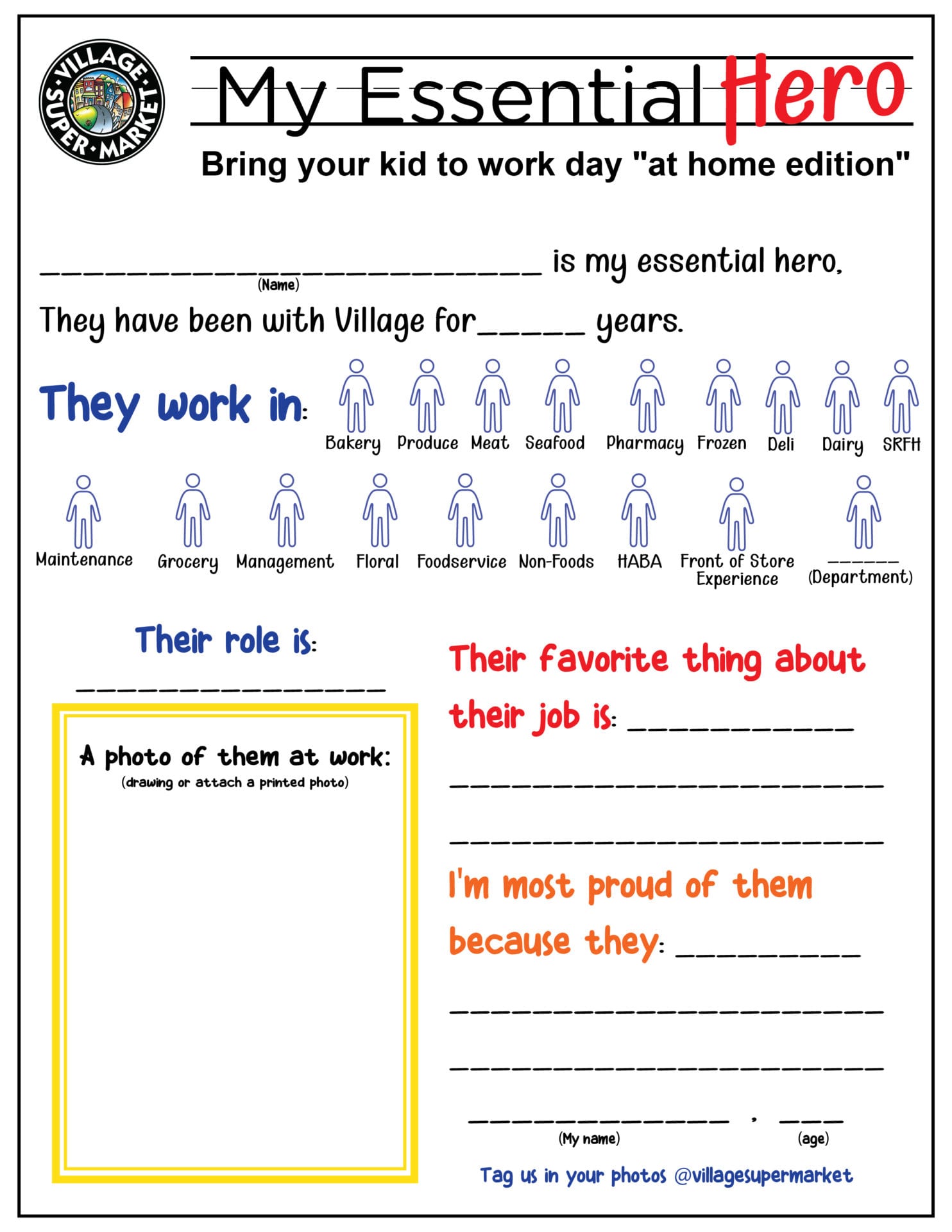 Photos of each store's "My Essential Hero" displays will be hosted on this blog page in the beginning of May. Tag us in your photos using @villagesupermarket and #villagefamilyvalues to share! We'd love to show off these walls celebrating guardians at work and a reminder that our loved ones at home care about the work that we do.