Remember, whenever you wear a mask, you're telling the people around you, "I wear my mask over my nose and mouth because I care about you."
Because up to 40% of those who have the coronavirus may not show symptoms of any kind, you can spread the virus to your loved ones without even knowing it.
At Village we are a family, and we care about each other and the communities we serve. Show your fellow co-workers and community how much you care, wear your mask over your nose and mouth at all times.
Let's work together as a team
Have you heard of the "mask gesture"? It's the international symbol for "pull up your mask". It's a no-contact and no-words-exchanged way to signal to someone that their mask is not on correctly. To do it, put your hand 5" in front of your mask, and then move your hand from mouth to nose.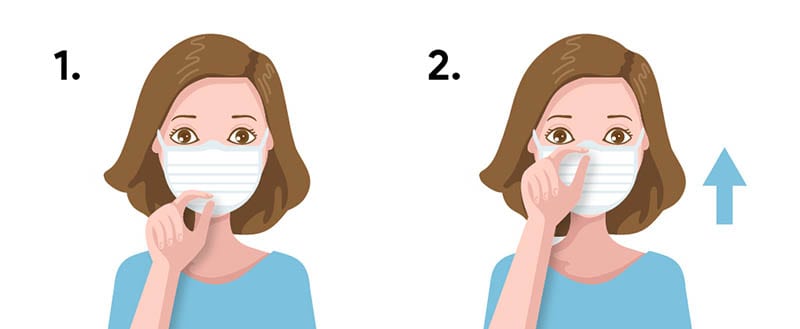 Can we all commit to work as a team and hold our Village family accountable to caring?
The Science is Sound
There are some people who doubt the effectiveness of masks, but the experts agree; the CDC, the Surgeon General, and the Health Departments of New Jersey, New York, Pennsylvania, and Maryland are unanimous in the assertion that wearing masks save lives by limiting the spread of the coronavirus.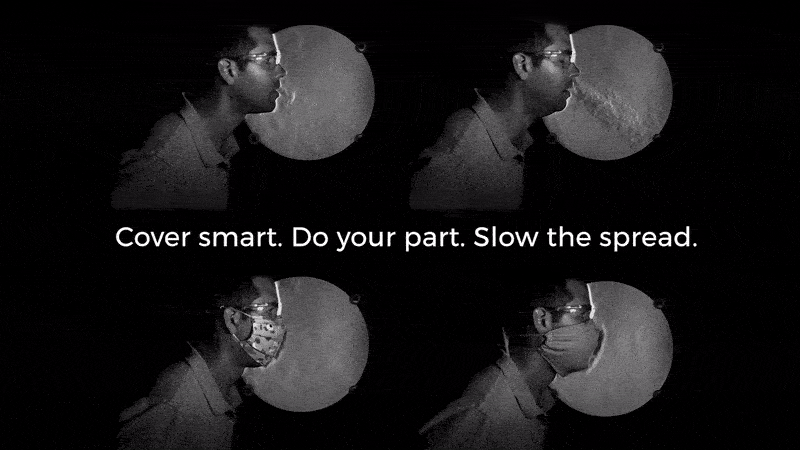 The Business Community Agrees
Our competitors and other businesses are implementing nationwide mask mandates, regardless of whether or not the area they operate in requires it. The list of chains requiring masks is large and growing:
Walmart

Sam's Club

Kroger

Costco

Whole Foods

Publix

H-E-B

Albertsons

Meijer

Aldi

Trader Joe's

Walgreens

CVS

Apple Store

McDonald's

Best Buy

Target

Lowe's

Macy's

Verizon

Kohl's

Starbucks

AT&T

Rite Aid

Nordstrom

Gap

PetSmart

Bed Bath & Beyond

Dollar Tree

American Eagle

Lowe's

Home Depot

Office Depot

Panera Bread

Staples

Chipotle

Planet Fitness

JCPenney
Most Americans "Get It"
The majority of Americans trust our experts, too! Public opinion is overwhelmingly in favor of a nationwide mask mandate, with 82% of respondents in favor in a recent survey. We consistently receive compliments from our customers on the extent of our COVID safety measures and they make a point to let us know that we put them at ease when they shop our stores.
It's a great relief to be able to do all my grocery shopping at a store that takes all pandemic precautions so seriously.  From the front door to the isles to the registers I feel safe and secure with your prevention and care.
—  SHOPRITE OF BERNARDSVILLE CUSTOMER
With the rise in coronavirus rates nationwide and the weariness people are feeling with constant mask usage, tensions are on the rise. We want to take this time to thank you again for the continued vigilance you're showing in our stores by adhering to our mask, hygiene, and social distancing policies. It's not easy to be consistent and you're showing your communities how it should be done!
My husband and I would like to commend on this ShopRite for a job well done during the pandemic. They were very organized and In our opinion went above and beyond to keep their customers informed and safe. 
—  SHOPRITE OF OLD BRIDGE CUSTOMER
It's Part of Our New Normal
Like it or not, the virus is here to stay for the foreseeable future. Masks are part of our new normal, and some are handling it better than others…
Dad….. whyyyyy ????????‍♀️ pic.twitter.com/Wziy2kAR1C

— ????ki ht (@ki_eeks) July 15, 2020
I love masks. I can't believe I let y'all just breathe on me before.

— cristina arreola (@C_Arreola) August 5, 2020
people wearing masks without covering their nose pic.twitter.com/0pS7VvMEEK

— Quinn (@ItsQuinnMoore) June 28, 2020
From now on I'm always going to wear a mask to the grocery store, I prefer a disguise when purchasing obscene amounts of junk food.

— Sarah Thyre (@SarahThyre) May 18, 2020
Interested in More?