For over 80 years, Village Super Market, Inc. has been a proud supporter of local farmers. We believe that buying and eating local goes a long way in "Helping Families Live Better." Our stores receive local produce deliveries three times a week through our partnership with over 20 local farms in New Jersey and Pennsylvania.
This year, we're making a big push to emphasize our local produce items and we need your help to get this message to our customers!
Why is "local" important to our business?
According to Nielsen, 58% of consumers state that buying local produce is important to them: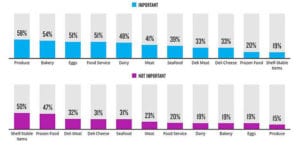 Not only that, but U.S. consumers are increasingly concerned with food-related social issues and local tops the list: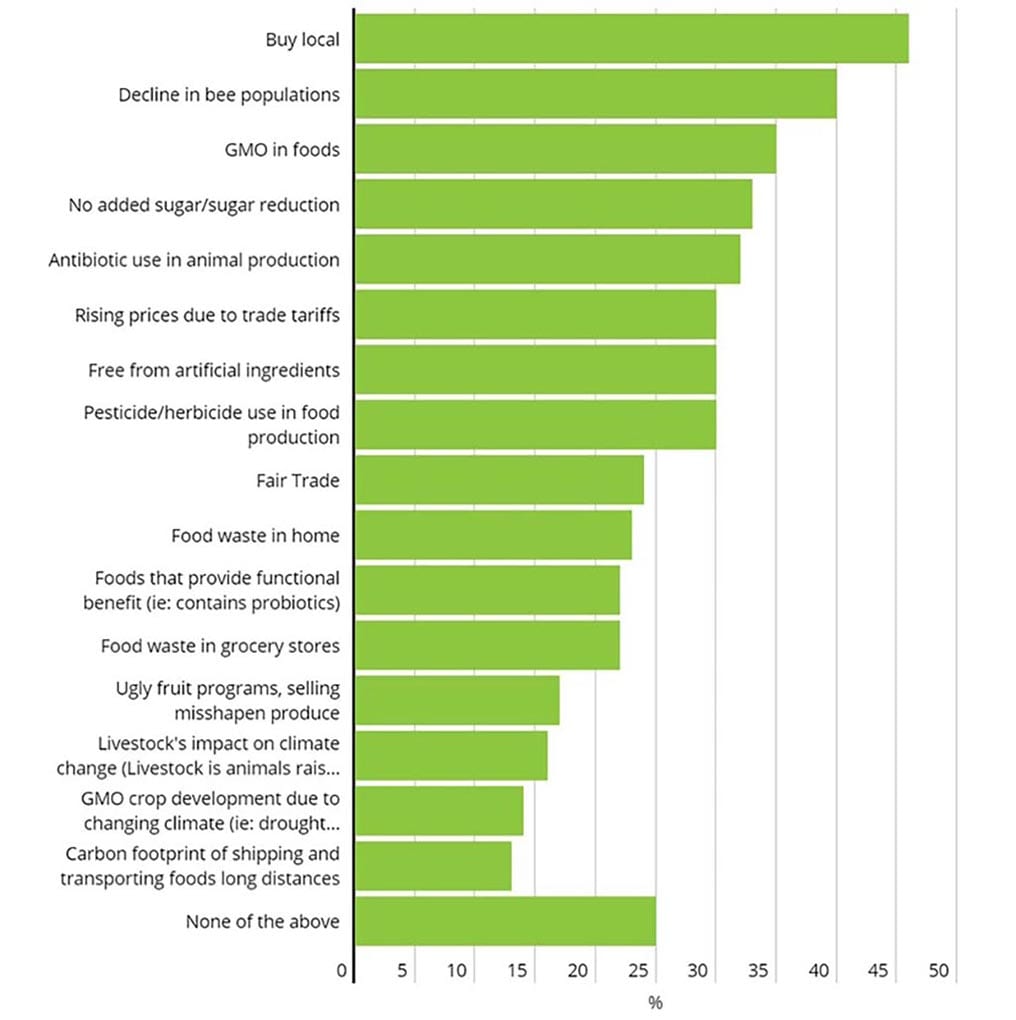 Our customers have made it clear: "local" is important to them and affects the way they shop. They're discovering the benefits of buying from farmers within their communities:
Locally grown food tastes better.

Produce harvested locally and more recently is fresher and has better flavor than produce that travels across the country.

Local produce is better for you.

Studies show that fresh produce loses nutrients quickly. Locally grown food, purchased soon after harvest, retains its nutrients.

Eating local is better for the environment.

When your food doesn't travel long distances, you're promoting better air quality and reducing pollution.

Local food supports local farm families.

When you buy local, you support family owned farms and as a result those families can afford to stay on the farm, doing the work they love.

Local food preserves open space.

Open farming lands will survive only as long as farms are financially viable. When you buy locally grown food, you are doing something proactive about preserving the agricultural landscape.
How is Village involved with "local"?
In addition to our numerous partnerships and long-standing support of local farms, we offer our customers a huge variety of locally grown fruits, vegetables, and herbs during the growing season, including…
Corn, Eggplant, Green & Yellow Squash, Cubanelle Peppers, Hot Peppers, Jalapeno Peppers, Cherry Peppers, Green Peppers, Plum Tomatoes, Jersey Tomatoes, Grape Tomatoes, Heirloom Tomatoes, Boston Lettuce, Cabbage, Basil, Green Beans, Cucumbers, Pickling Cucumbers, Peaches (Regular & White), Nectarines (regular & white), Blueberries, and white Eggplant, and a full herb variety.
Our partner farms also provide certain items year-round:
North Jersey – Edible Garden (Belvidere, NJ) for herbs and living lettuce.

North Jersey – Aerofarms (Dream Greens) Newark, NJ – for greens.

South Jersey – Fresh Water Greens (Shrewsbury, NJ) for herbs and living lettuce.
What can I do?
It's all about the customer experience! It's our job to improve the perception of our program so they understand that ShopRite is a prime destination for locally grown produce. It starts at the farm and ends with the dinner table, and we all have a role to play in the chain.
This year, we're providing plenty of marketing materials to support you in the store, including ceiling danglers, farm stand displays, outdoor/indoor banners, window signs, and more! Your scanning departments will also receive "We ❤️ Local" 7×11 templates so we can proudly display our goods.

We're also offering Jersey Fresh Produce Boxes this year as a convenient way for our customers to purchase a preselected set of fresh, local produce from our partner farms, which they can buy online or through our Deli & More App. They will also be in-store at select locations — check out this huddle topic for all the details.
Everyone should remember how locally grown products intersect with our business so you know why we care so much about it. It helps us to see things from the customers' perspective, and allows us to bring new customers on board who may not yet know the benefits of local produce!
A great way to familiarize yourself with these products is to try them at home. We've come up with some simple, delicious recipes you can make with your family to taste the freshness for yourself! Click the image to watch or download a video of the recipe.