Uniting Helping Hands
When individuals join together over a common goal, incredible things happen. Each of our local programs connect communities, create opportunities, and raise the bar on giving.
Connecting Community
Community is at the core of everything we do. Village Super Market hosts programs throughout the year that actively supports the communities we care so much about.
Committing to Excellence
Our consistent commitment to excellence shows through our high-quality food, affordable prices, and impeccable service. You'll see the Village Super Market difference the minute that you walk through our doors.
Creating Opportunities
Collectively, we can change the world. Whether it's through our engaging programs or through our competitive employment opportunities, we help equip people with the tools for a healthy, happy life.
Nourishing Relationships
There is something unique about the way a meal can bring together new and old faces. Our stores provide fresh products that will nourish, entice, and delight you and those you share it with.
CONNECTING COMMUNITY
COMMITTING TO EXCELLENCE
UNITING HELPING HANDS
CREATING OPPORTUNITIES
NOURISHING RELATIONSHIPS
HELPING FAMILIES LIVE BETTER SINCE 1937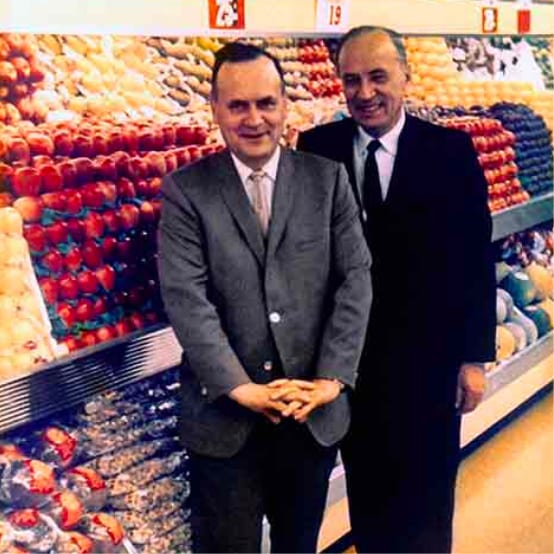 We've had the honor of serving our local communities for over eighty years, and every day we have had the pleasure of seeing new faces walk through our doors. We are honored to play the part that we do in our customers lives.
Nick and Perry, the founders of Village Super Market, always taught us how important a super market can be in the strengthening of a community, and we've never taken that for granted. Three generations later, and the legacy and dedication to excellence has only grown.
- The Sumas Family
Village Super Market
OUR STORY