November is National Diabetes Month, and the perfect time to give your pantry a diabetes-friendly refresh. Here are 4 dietitian-approved tips to help you build a healthy, and diabetes-friendly pantry that everyone can benefit from.
Go For the Whole Grains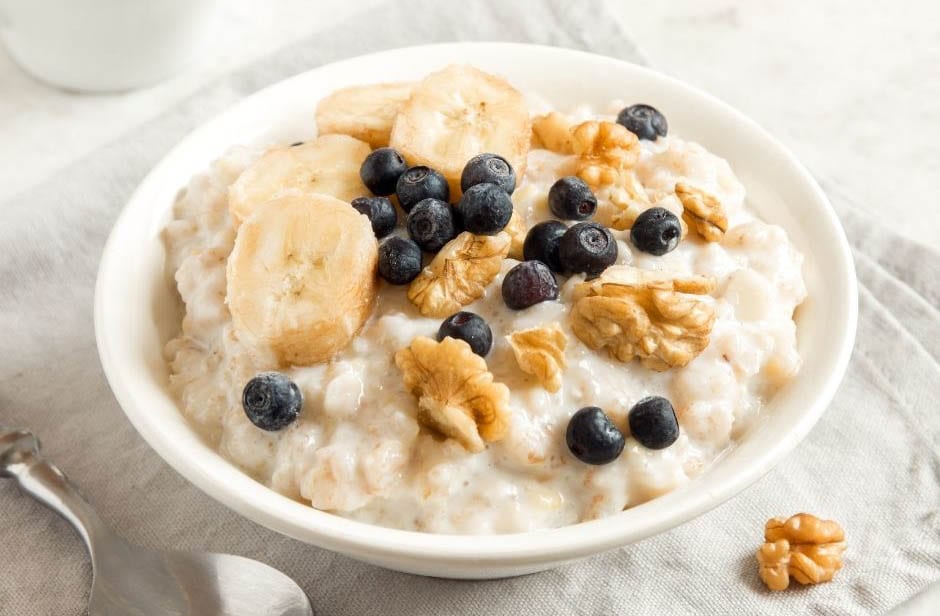 One category that is part of any healthy diet, and is also diabetes-friendly is whole grains. Foods like rolled oats, brown rice, and whole wheat pasta are higher in fiber than refined grains, and can help to keep blood sugar levels more stable. 
Pro Tip: Short on time? Grab quick-cooking grains like parboiled brown rice, quick-cooking barley, or quick-cooking steel cut oats that take less than 10 minutes to prepare.
Canned Convenience
Canned foods tend to get a bad rep, but they can be both healthy and convenient choices to keep handy. Foods like canned beans, vegetables, tuna, or salmon are all diabetes-friendly choices that can help you put together a healthy meal in no time. The longer shelf life of canned foods also help reduce the chance of food waste, and tend to be affordable options as well.
Pro Tip: Opt for low-sodium or no salt added options when buying canned goods to watch sodium intake. Drain and rinse canned beans or vegetables to cut sodium levels down even more.
Go Nuts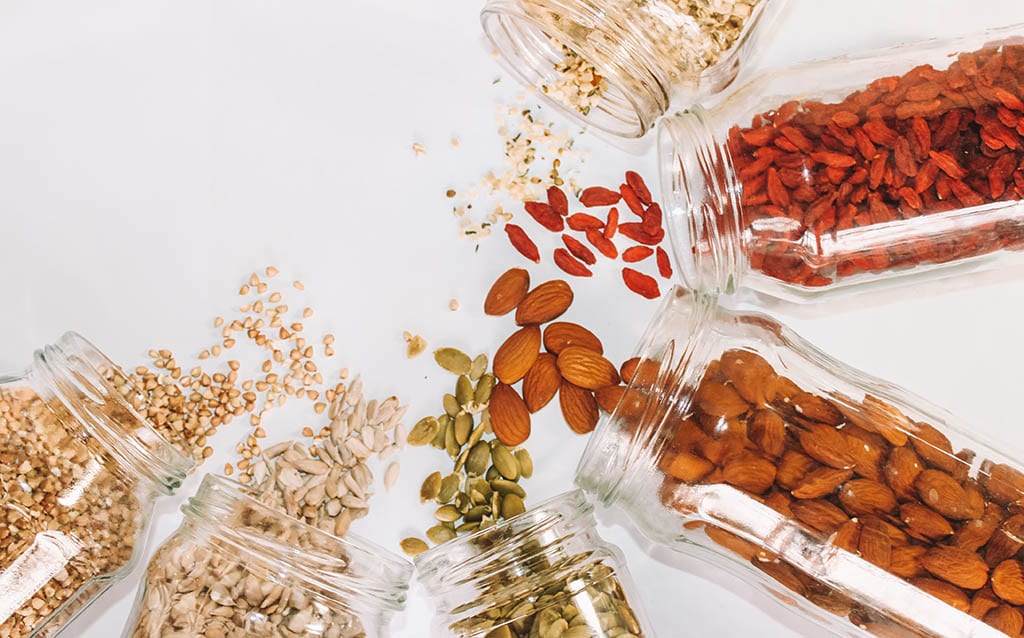 Another diabetes-friendly pantry staple? Nuts and seeds. Foods like walnuts, sunflower seeds, cashews, and sunflower seeds can make for a healthy snack, and are also natural sources of healthy fats, fiber, and protein. Opt for dry roasted and unsalted varieties to control the amount of extra sodium added.
Pro Tip: Pair a handful of nuts like almonds or cashews with a piece of fruit for a filling and blood sugar-friendly snack.
Spice Up Your Life
Last but certainly not least in a diabetes-friendly pantry are herbs and spices. Dried herbs and spices are sodium-free ways to add tons of flavor to your dishes or meals, and have a much longer shelf life than fresh varieties. Have your favorite spices on hand, and don't be afraid to try out a new herb or spice as well. This can be an easy way to keep meals interesting, and you never know when you'll find a new favorite!
Pro Tip: Does a recipe call for fresh herbs? Use a 1:3 ratio for dried. In other words, if a recipe calls for 1 tablespoon of fresh herbs, use 1 teaspoon of dried instead.
Have specific nutrition questions you want answered? Schedule your FREE nutrition consultation with one of our dietitians!