Move over apples and pumpkin (even though pumpkin is technically a squash)! Squash is a seasonal gem of a food that you should absolutely incorporate into your dishes this fall. Although squash can be found in community supermarkets year round, fall is really the time when they shine and should take the spotlight!
Winter squash flesh is yellow to dark orange in color, meaning it's full of vitamins A, C, and beta carotene (perfect for immune-support over the cold, winter months). The flavors range from mild and earthy to rich and nutty, similar to pumpkin or sweet potato. There are over 100 total varieties of summer and winter squash, but read on to learn about 5 types of winter squash that will make your meals scream "fall is here" that both kids and adults will love!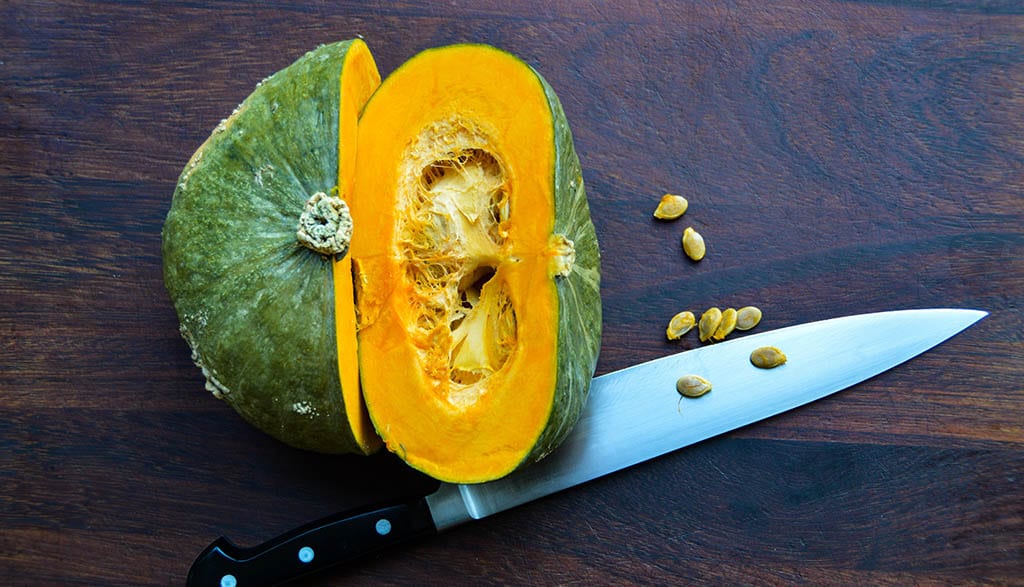 Kabocha Squash
Also called a Japanese pumpkin, kabocha squash is rich and sweet when cooked. It can be used interchangeably with butternut squash in recipes, so if you haven't tried it yet, you already have an idea about the flavor. No need to peel this one! The skin is 100% edible when roasted.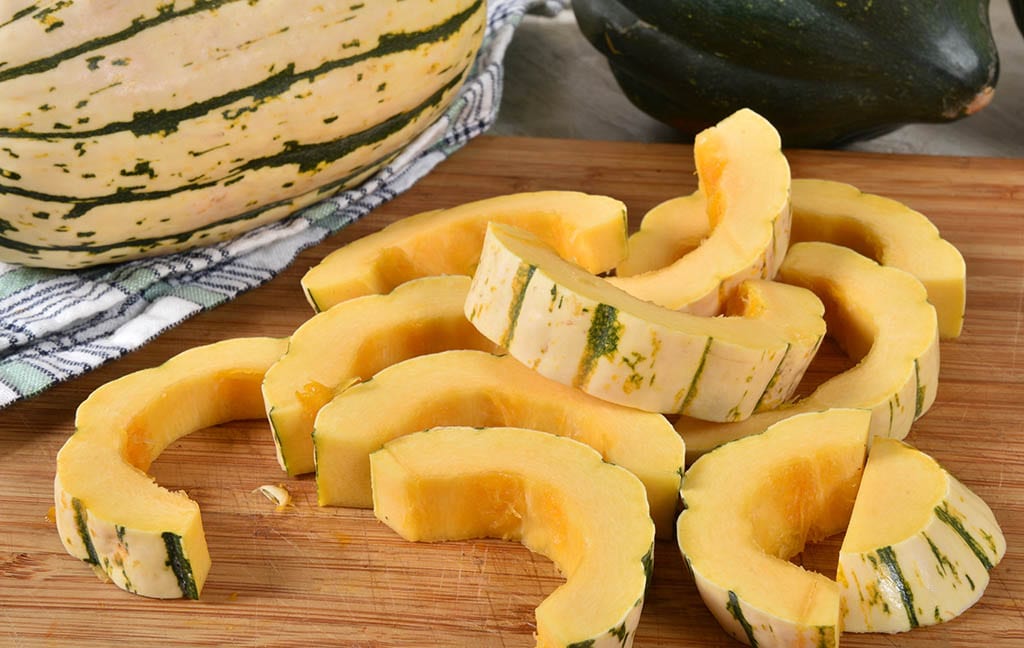 Delicata Squash
Delicata squash, in my opinion, is one of the more visually appealing of the squashes. It has lovely striations on the skin and lends beautifully to roasted vegetable dishes. Whether you're hosting a fall get-together or attending a pot luck or family gathering, delicata squash will add a fancy flare to your dish and will get all the guests talking. This is another great option that doesn't require peeling before cooking.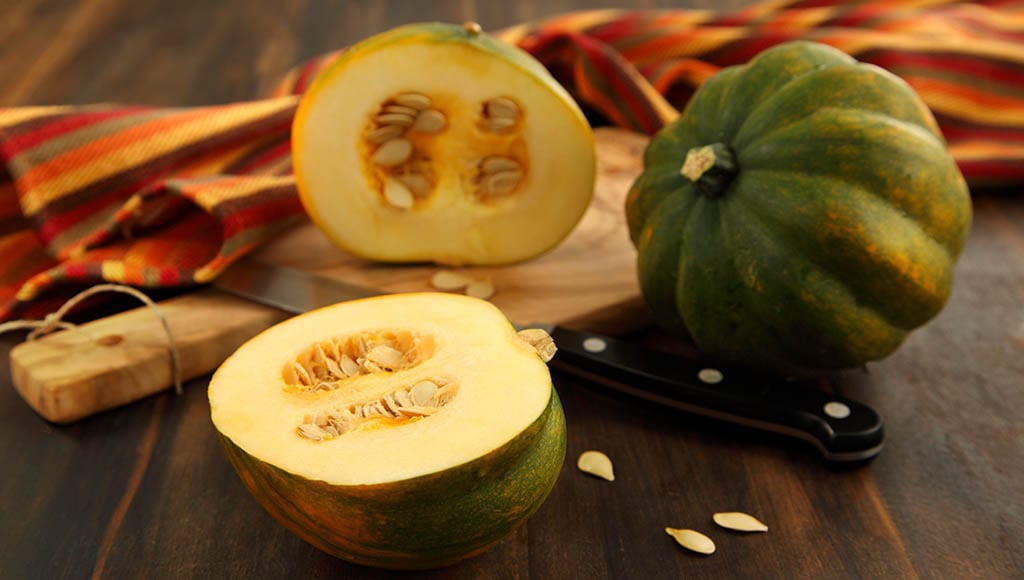 Acorn Squash
Acorn squash has the perfect pocket inside for stuffing! Try stuffing with ground turkey sausage, wilted greens and diced apples as it pairs well with both savory and sweet flavors. Acorn squash skin can be eaten as well, but it is slightly thicker than kabocha or delicata squash skin.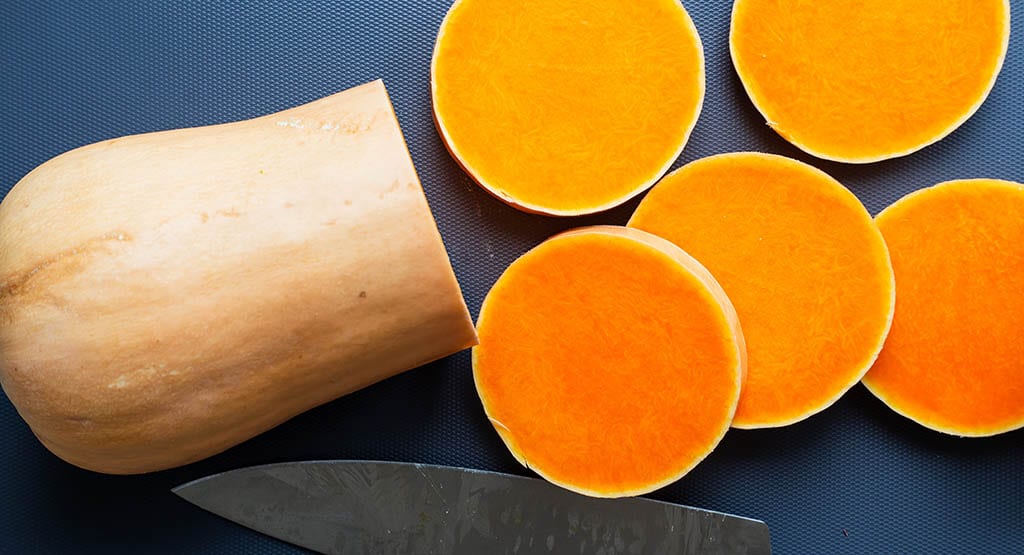 Butternut Squash
Good ol' butternut squash of course makes the list. This is one of the most versatile varieties after it's roasted: as a side dish with rosemary and thyme, mixed with farro, cranberries, and goat cheese, and even pureed for a pasta sauce. Our Wellness Gurus even made butternut squash macaroni and cheese during a virtual after-school enrichment cooking class with kids!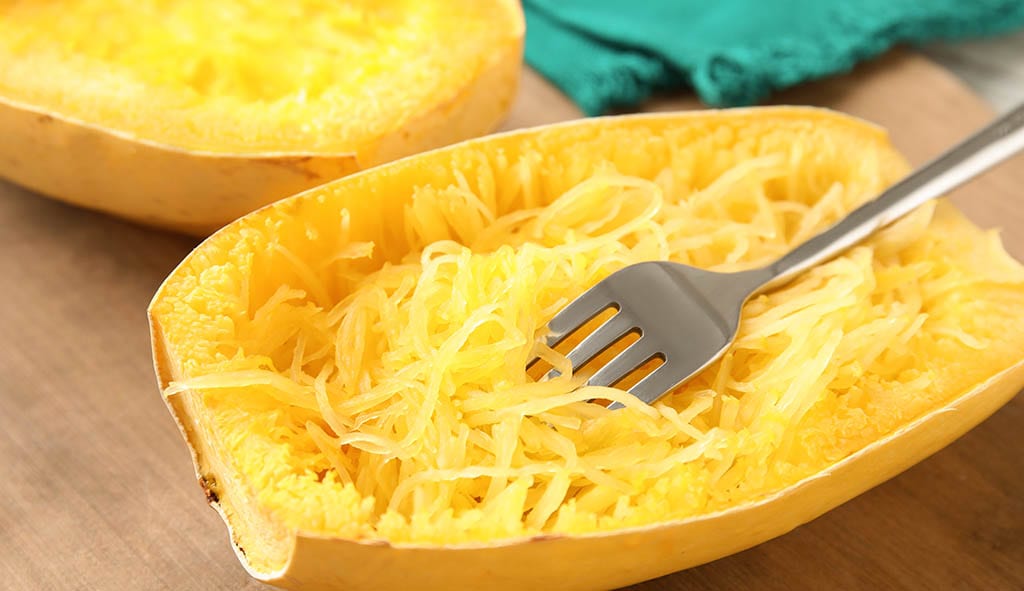 Spaghetti Squash
Gaining popularity as a lower carb alternative to actual spaghetti, spaghetti squash is delicious in multiple ways. Try shredding the flesh into spaghetti-like strands then top with meatballs and marinara. Another fun meal is stuffing the spaghetti squash with taco meat and fixings, buffalo chicken, or sloppy joes.
Need more ideas? Reach out to your team of Wellness Gurus at VillageNutritionTeam@wakefern.com for recipe ideas and to book your nutrition coaching session!